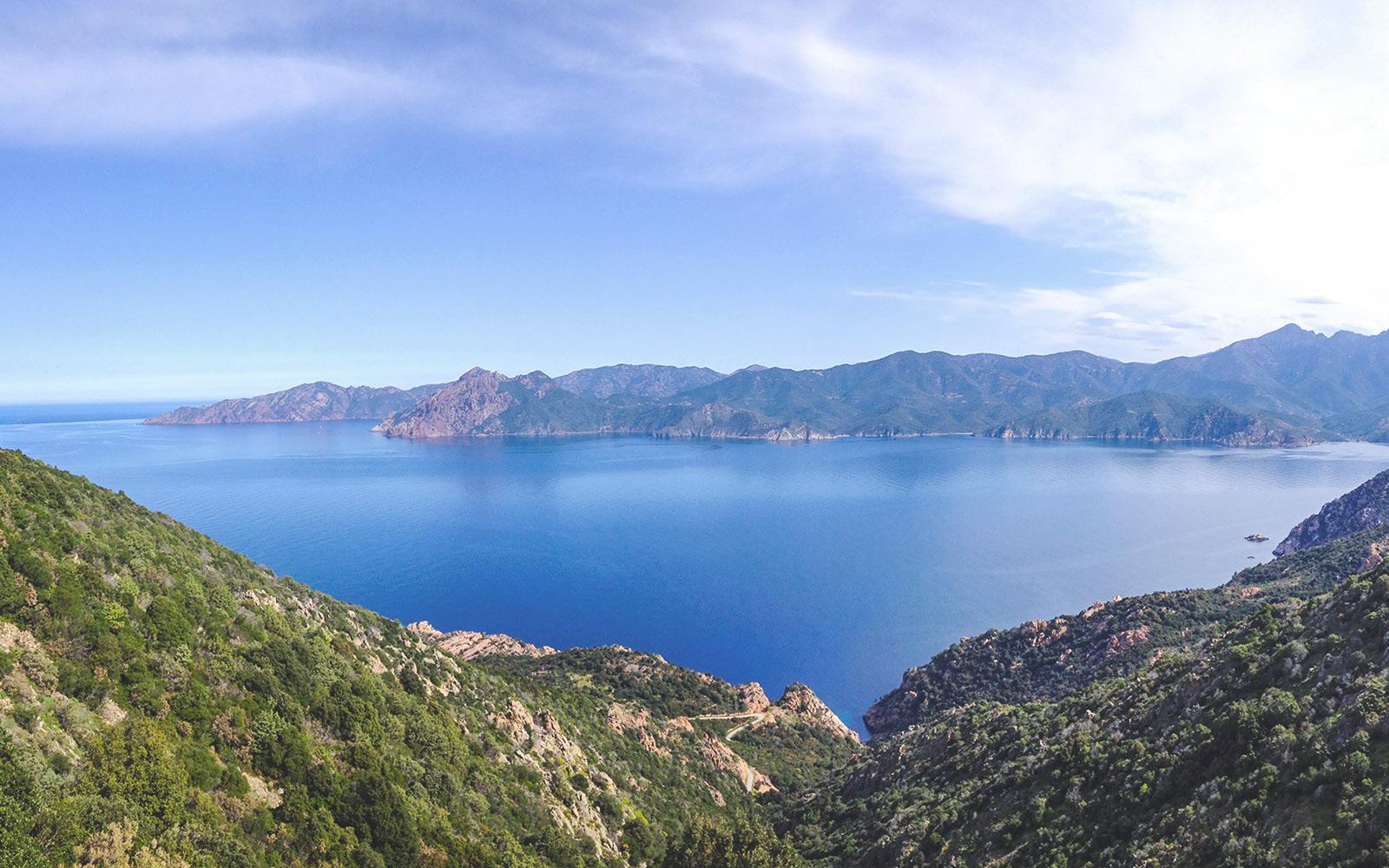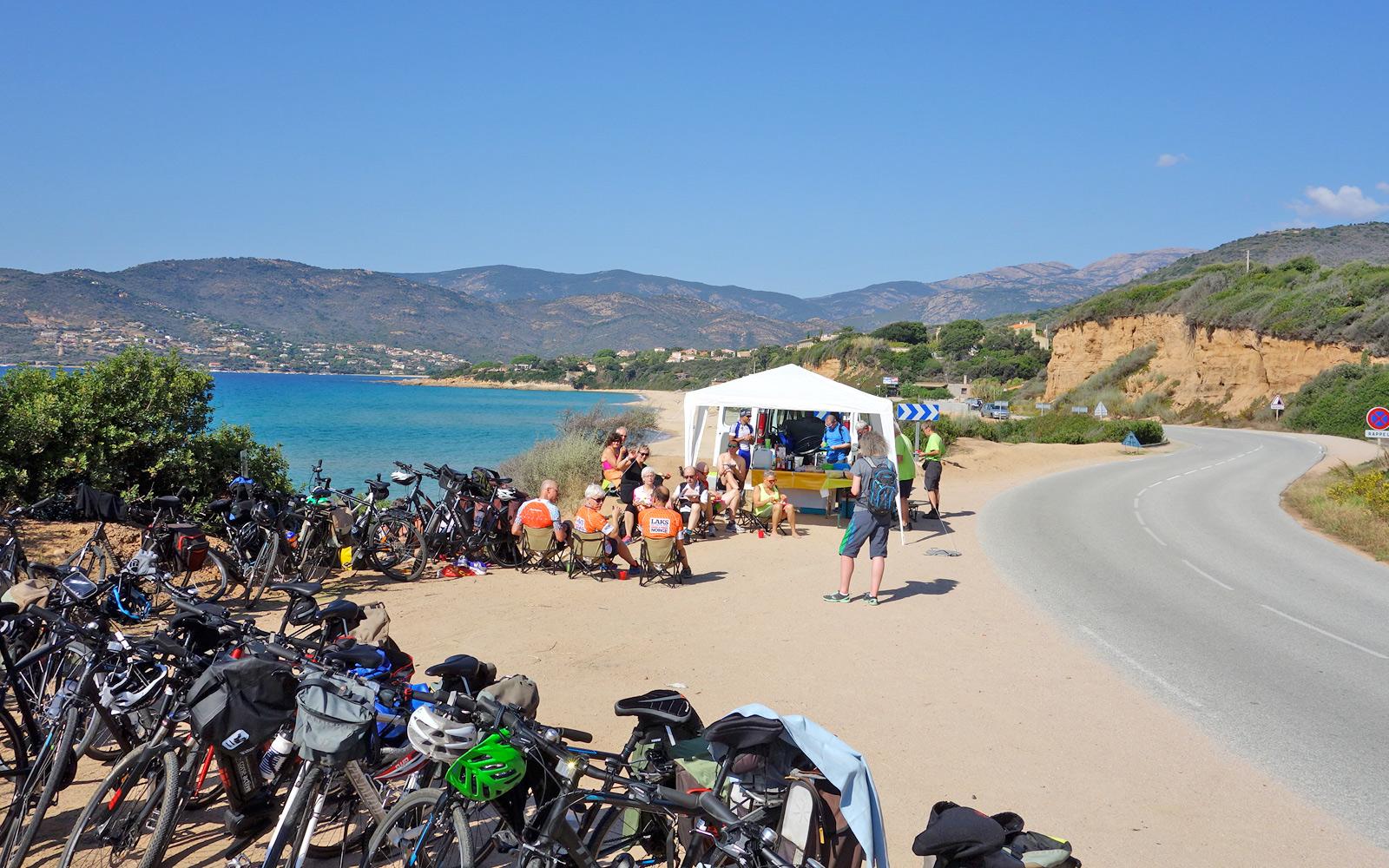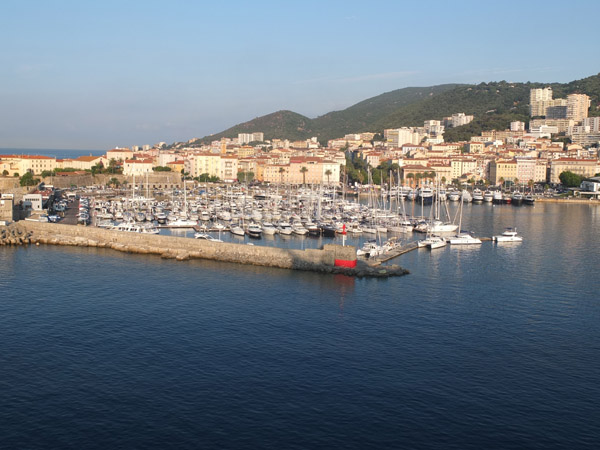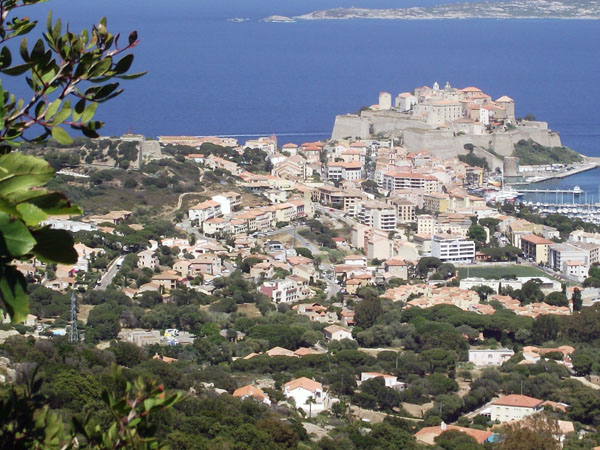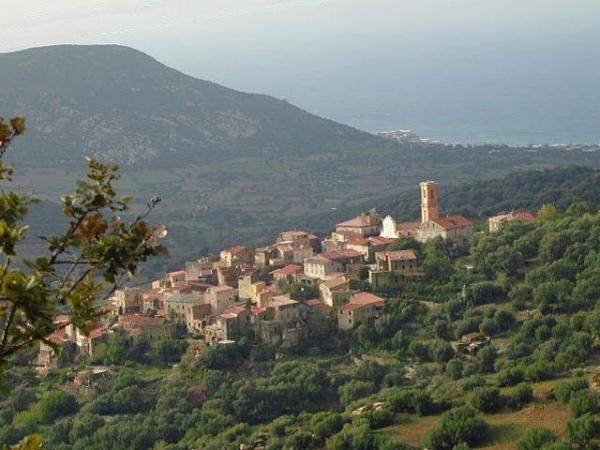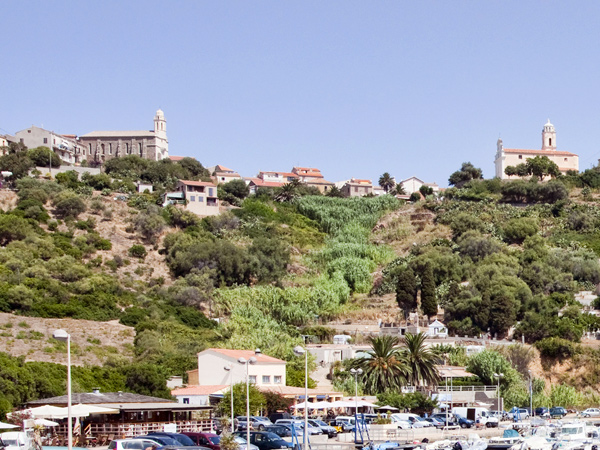 Guided West Coast Leisure and e-biking – Ajaccio to Calvi
8 days / 7 nights
Corsica - Guided leisure cycling - E-bike tours - E-bike - Join a group
With a guide - Luggage transfer - New for 2021

Last updated: 21/11/2022
price from
~1289 £ [1465 €]
per pers.
Throughout this guided trip you'll discover the West coast of Corsica at a leisurely pace.
You will go up to Calvi in several stages. 2 free days in Porto and Calvi are planned to make the most of the treasures and charm of this part of the wild Corsica.

Be aware that ALL cycling on Corsica includes some hills! You should be prepared to do some climbing, still easy with ebikes. Distance are kept short to make the days easier.
Please note that the support vehicle will be a utility van. If some of you are tired, there will be room for two of you in the van at any time.
Your day by day program
Day 1 - Arrival Ajaccio airport.
Pick up from the airport and transfer to the first hotel in Ajaccio.
In case you arrive from another airport, thank you to contact us to organise your transfer.
Free dinner.
Night in a 3 star hotel in Ajaccio.

Day 2 - From Ajaccio to Cargèse.
In the morning we'll get everyone kitted out with their hire bikes before leaving Ajaccio via the 3rd stage of the Tour de France. The route winds its way up to the Col de Bastiano before a superb descent to the Gulf of Liscia. Your accommodation is located in the heart of the beautiful "greek" town of Cargese.

Roughly 50km (D+: 648m ; D-: 728m ; Min.: -1m ; Max.: 405m)
Dinner and night in a 3-star hotel.
Day 3 - From Cargese to Porto (via Piana)
Back in the saddle after breakfast, from the superb village of Cargese, whose Greek characteristics make it quite different from the rest of Corsica.
The route then offers splendid views towards the interior of the island until we reach the much celebrated 'Calanches de Piana' (deep red rock formations plunging dramatically towards the sea). Fast descent towards the Gulf of Porto, your destination for the night.

Roughly 31km (D+: 705m ; D-: 657m ; Min.: 9m ; Max.: 480m)

An optional ride is possible to the amazing beach of Arone, below Piana. The whole day counts in that case 54km.
Dinner and night in a 3-star hotel in Porto.
Day 4 – Rest day in Porto
Today you have the opportunity to visit the Scandola marine nature reserve, a UNESCO heritage site. Relax and take in the views from the comfort of a tour boat, watching out for dolphins and other marine life. The other option for keen cyclists is to cycle to the highest col on Corsica, the formidable Col de Verghio (+1464m). The route takes you through Ota and Evisa (the chestnut capital on Corsica) before you climb up through the forest of Aitone to reach the Col. It is possible to do only part of the route. Return back to Porto down the Gorge de Spelunca. The views are just out of this world.
Free lunch.

About 95 km return (D+: 2283m ; D-: 2281m ; Min.: 4m ; Max.: 1105m)
Free dinner.
Night in a 3-star hotel in Porto.

Day 5 – From Porto to Galeria
Throughout this day you will be confronted by stunning views. To start with you'll enjoy the views over the coast towards the Gulf of Girolata. Following the climb to the Col de la Croix and the Col de Palmarella the views will extend out towards the Gulf of Galeria, your destination for the night.

Roughly 51km (D+: 921m ; D-: 903m ; Min.: 5m ; Max.: 411m)
Dinner and night in a 3-star hotel in Galéria.
Day 6 – From Galeria to Calvi
On this day you will cycle, what some have called the most beautiful coastal road in Europe. The road is not very well looked after and so is bumpy at times, but it really is stunning. This road takes you all the way up to the port town of Calvi, where you can celebrate the end of your holiday.

Roughly 38km (D+: 487m ; D-: 472m ; Min.: 2m ; Max.: 138m)
Free dinner.
Night in a 3-star hotel in Calvi.
Day 7- Calvi and the Balagne
Today there will be a planned cycle ride into the Balagne region. For those with tired legs, there will be the option to rest on the beach!

Dinner and night in a 3-star hotel in Calvi.
Distance : 79km (D+: 1029m ; D-: 1030m ; Min.: 1m ; Max.: 432m)
Day 8 – Calvi to the airport
A transfer will be organized to Calvi or Bastia airport (by train or private bus).

Departure board
3 annual departures for travellers wishing to join other like-minded cyclists group on a guided tour.
(Other possible departures for private groups (friends, family, sports clubs etc) on request, with departure dates to suit you. 6 personns min. Please, contact us!)
Departures for groups formed on request
Technical information
Starting point
Ajaccio airport, transfer to the 1st hotel.
End
After breakfast on Day 8, transfer will be organized to Calvi airport.
Accommodation
Strictly selected 3-star hotels in a shared twin room. Possibility to book a single room with extra cost (see options).
Number of people
From 6 participants.16 participants maxi.
Level of difficulty
Easy, accessible with short stages from 30 to 50 km/day. 2 rest days with bike loops possible. The use of an Ebike make the circuit more accessible.
Carrying
The riders main bag will be transfered daily by the support vehicle. You will only need to take with you what you wish to have available during the ride (wallet, camera, picnic lunch, water.etc).
Options
Single room supp. per person : 370€
E-bike rental TREK UM3+ : 200€
Top of the range hybrid bike rental TREK FX2 : 140€
Included
Daily luggage transfers made by the support vehicle.
7 nights in 3 star hotels (twin bedrooms) with breakfast
1 vehicle support (9 seats van) and driver who will act as the guide
Daily picnics prepared by the guide (5 days - not provided on day 4, rest day Porto)
4 dinners
Airport transfers on arrival and departure
Not included
Personal expenses and optional extras/activities (such as the boat trip to the marine reserve from Porto)
Insurances
3 free dinners
Lunch in Porto on day 4
Map
Similar holidays